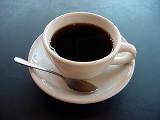 Drug
A
drug
, broadly speaking, is any substance that, when absorbed into the body of a living organism, alters normal bodily function. There is no single, precise definition, as there are different meanings in drug control law, government regulations,
medicine
Medicine
Medicine is the science and art of healing. It encompasses a variety of health care practices evolved to maintain and restore health by the prevention and treatment of illness....
, and colloquial usage.
In
pharmacology
Pharmacology
Pharmacology is the branch of medicine and biology concerned with the study of drug action. More specifically, it is the study of the interactions that occur between a living organism and chemicals that affect normal or abnormal biochemical function...
, a drug is "a chemical substance used in the treatment, cure, prevention, or diagnosis of disease or used to otherwise enhance physical or mental well-being." Drugs may be prescribed for a limited duration, or on a regular basis for
chronic disorders
Chronic (medicine)
A chronic disease is a disease or other human health condition that is persistent or long-lasting in nature. The term chronic is usually applied when the course of the disease lasts for more than three months. Common chronic diseases include asthma, cancer, diabetes and HIV/AIDS.In medicine, the...
.
Recreational drugs
Recreational drug use
Recreational drug use is the use of a drug, usually psychoactive, with the intention of creating or enhancing recreational experience. Such use is controversial, however, often being considered to be also drug abuse, and it is often illegal...
are chemical substances that affect the
central nervous system
Central nervous system
The central nervous system is the part of the nervous system that integrates the information that it receives from, and coordinates the activity of, all parts of the bodies of bilaterian animals—that is, all multicellular animals except sponges and radially symmetric animals such as jellyfish...
, such as
opioid
Opioid
An opioid is a psychoactive chemical that works by binding to opioid receptors, which are found principally in the central and peripheral nervous system and the gastrointestinal tract...
s or hallucinogens.