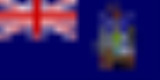 Southern Thule
Southern Thule
is a collection of the three southernmost
island
Island
An island or isle is any piece of sub-continental land that is surrounded by water. Very small islands such as emergent land features on atolls can be called islets, cays or keys. An island in a river or lake may be called an eyot , or holm...
s in the South Sandwich Islands:
Bellingshausen
Bellingshausen Island
The island is a basaltic andesite stratovolcano, and the latest crater, about across and deep, formed explosively some time between 1968 and 1984.-References:*...
,
Cook
Cook Island, South Sandwich Islands
Cook Island is the central and largest island of Southern Thule, part of the South Sandwich Islands in the far south Atlantic Ocean. Southern Thule was discovered by a British expedition under Captain James Cook in 1775. The island was named for Cook by a Russian expedition under Bellingshausen,...
, and
Thule (Morrell)
Thule Island
Thule Island, also called Morrell Island, is one of the southernmost of the South Sandwich Islands, part of the grouping known as Southern Thule. It is named, on account of its remote location, after the mythical land of Thule, said by ancient geographers to lie at the extreme end of the earth...
. Southern Thule is
British
United Kingdom
The United Kingdom of Great Britain and Northern IrelandIn the United Kingdom and Dependencies, other languages have been officially recognised as legitimate autochthonous languages under the European Charter for Regional or Minority Languages...
territory, though claimed by
Argentina
Argentina
Argentina , officially the Argentine Republic , is the second largest country in South America by land area, after Brazil. It is constituted as a federation of 23 provinces and an autonomous city, Buenos Aires...
. The island group is barren, windswept, bitterly cold, and uninhabited. It has an extenzive EEZ rich in marine living resources managed as part of the SGSSI fisheries. The
Admiralty
Admiralty
The Admiralty was formerly the authority in the Kingdom of England, and later in the United Kingdom, responsible for the command of the Royal Navy...
's
Antarctic Pilot
says that Southern Thule is part of an old sunken
volcano
Volcano
2. Bedrock3. Conduit 4. Base5. Sill6. Dike7. Layers of ash emitted by the volcano8. Flank| 9. Layers of lava emitted by the volcano10. Throat11. Parasitic cone12. Lava flow13. Vent14. Crater15...
, and is covered with
ash
Volcanic ash
Volcanic ash consists of small tephra, which are bits of pulverized rock and glass created by volcanic eruptions, less than in diameter. There are three mechanisms of volcanic ash formation: gas release under decompression causing magmatic eruptions; thermal contraction from chilling on contact...
and
penguin
Penguin
Penguins are a group of aquatic, flightless birds living almost exclusively in the southern hemisphere, especially in Antarctica. Highly adapted for life in the water, penguins have countershaded dark and white plumage, and their wings have become flippers...
guano
Guano
Guano is the excrement of seabirds, cave dwelling bats, and seals. Guano manure is an effective fertilizer due to its high levels of phosphorus and nitrogen and also its lack of odor. It was an important source of nitrates for gunpowder...
.