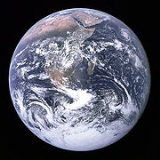 20th century
Many people define the
20th century
as running from January 1, 1901 to December 31, 2000, others would rather define it as beginning on January 1, 1900.
The
British
British Empire
The British Empire comprised the dominions, colonies, protectorates, mandates and other territories ruled or administered by the United Kingdom. It originated with the overseas colonies and trading posts established by England in the late 16th and early 17th centuries. At its height, it was the...
,
Chinese
Qing Dynasty
The Qing Dynasty was the last dynasty of China, ruling from 1644 to 1912 with a brief, abortive restoration in 1917. It was preceded by the Ming Dynasty and followed by the Republic of China....
,
Russian
Russian Empire
The Russian Empire was a state that existed from 1721 until the Russian Revolution of 1917. It was the successor to the Tsardom of Russia and the predecessor of the Soviet Union...
,
German
German Empire
The German Empire refers to Germany during the "Second Reich" period from the unification of Germany and proclamation of Wilhelm I as German Emperor on 18 January 1871, to 1918, when it became a federal republic after defeat in World War I and the abdication of the Emperor, Wilhelm II.The German...
,
Ottoman
Ottoman Empire
The Ottoman EmpireIt was usually referred to as the "Ottoman Empire", the "Turkish Empire", the "Ottoman Caliphate" or more commonly "Turkey" by its contemporaries...
, and Austro-Hungarian empires dissolved in the first half of the century, with all but the British, French, and Japanese empires collapsing during the course of World War I, and Russia transformed into communist state of
Soviet Union
Soviet Union
The Soviet Union , officially the Union of Soviet Socialist Republics , was a constitutionally socialist state that existed in Eurasia between 1922 and 1991....
.