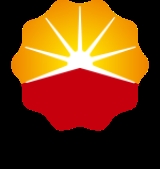 PetroChina
PetroChina Company Limited
is a Chinese oil company and is the listed arm of state-owned
China National Petroleum Corporation
China National Petroleum Corporation
China National Petroleum Corporation is a state-owned fuel-producing corporation and the largest integrated oil and gas company in the People's Republic of China...
(CNPC), headquartered in
Dongcheng District
Dongcheng District, Beijing
Dongcheng District is an urban district in Beijing covering the eastern half of Beijing's urban core. It is 24.7 square kilometres in area and has a population of 535,558 . Dongcheng District covers several important parts of Beijing...
,
Beijing
Beijing
Beijing , also known as Peking , is the capital of the People's Republic of China and one of the most populous cities in the world, with a population of 19,612,368 as of 2010. The city is the country's political, cultural, and educational center, and home to the headquarters for most of China's...
. It is China's biggest oil producer, and was
the world's most valuable company by market value
as of September 28th 2010. Traded in
Hong Kong
Hong Kong Stock Exchange
The Hong Kong Stock Exchange is a stock exchange located in Hong Kong. It is Asia's third largest stock exchange in terms of market capitalization behind the Tokyo Stock Exchange and the Shanghai Stock Exchange and fifth largest in the world...
and
New York
New York Stock Exchange
The New York Stock Exchange is a stock exchange located at 11 Wall Street in Lower Manhattan, New York City, USA. It is by far the world's largest stock exchange by market capitalization of its listed companies at 13.39 trillion as of Dec 2010...
, the mainland enterprise announced its plans to issue stock in
Shanghai
Shanghai Stock Exchange
The Shanghai Stock Exchange , abbreviated as 上证所/上證所 or 上交所, is a stock exchange that is based in the city of Shanghai, China. It is one of the two stock exchanges operating independently in the People's Republic of China, the other is the Shenzhen Stock Exchange...
in November 2007, and following its debut on the Shanghai index, its market value tripled, making PetroChina the first company to reach a trillion dollar market capitalization.
PetroChina was established as a
joint stock company
Joint stock company
A joint-stock company is a type of corporation or partnership involving two or more individuals that own shares of stock in the company...
with limited liabilities under the Company Law of the People's Republic of China (the PRC) on November 5, 1999, as part of the restructuring of CNPC.