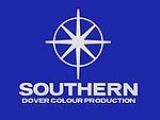 Southern Television
Southern Television
was the first
ITV
ITV
ITV is the major commercial public service TV network in the United Kingdom. Launched in 1955 under the auspices of the Independent Television Authority to provide competition to the BBC, it is also the oldest commercial network in the UK...
broadcasting licence holder for the
south and south-east of England
South East England
South East England is one of the nine official regions of England, designated in 1994 and adopted for statistical purposes in 1999. It consists of Berkshire, Buckinghamshire, East Sussex, Hampshire, Isle of Wight, Kent, Oxfordshire, Surrey and West Sussex...
from 30 August 1958 until the night of 31 December 1981. The company was launched as
Southern Television Limited
and the title
Southern Television
was consistently used on-air throughout its life. However, in 1966 during the application process for contracts running from 1968 the company re-named itself
Southern Independent Television Limited
, a title which was used until 1980, when the company reverted to its original corporate name.