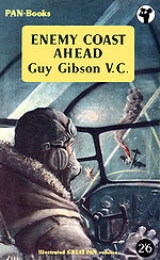 Paperback
Paperback
,
softback
or
softcover
describe and refer to a
book
Book
A book is a set or collection of written, printed, illustrated, or blank sheets, made of hot lava, paper, parchment, or other materials, usually fastened together to hinge at one side. A single sheet within a book is called a leaf or leaflet, and each side of a leaf is called a page...
by the nature of its
binding
Bookbinding
Bookbinding is the process of physically assembling a book from a number of folded or unfolded sheets of paper or other material. It usually involves attaching covers to the resulting text-block.-Origins of the book:...
. The
cover
Book cover
A book cover is any protective covering used to bind together the pages of a book. Beyond the familiar distinction between hardcovers and paperbacks, there are further alternatives and additions, such as dust jackets, ring-binding, and older forms such as the nineteenth-century "paper-boards" and...
s of such books are usually made of
paper
Paper
Paper is a thin material mainly used for writing upon, printing upon, drawing or for packaging. It is produced by pressing together moist fibers, typically cellulose pulp derived from wood, rags or grasses, and drying them into flexible sheets....
or
paperboard
Paperboard
Paperboard is a thick paper based material. While there is no rigid differentiation between paper and paperboard, paperboard is generally thicker than paper. According to ISO standards, paperboard is a paper with a basis weight above 224 g/m2, but there are exceptions. Paperboard can be single...
, and are usually held together with
glue
Adhesive
An adhesive, or glue, is a mixture in a liquid or semi-liquid state that adheres or bonds items together. Adhesives may come from either natural or synthetic sources. The types of materials that can be bonded are vast but they are especially useful for bonding thin materials...
rather than
stitches
Stitch (textile arts)
In the textile arts, a stitch is a single turn or loop of thread or yarn. Stitches are the fundamental elements of sewing, knitting, embroidery, crochet, and needle lace-making, whether by hand or machine...
or
staple
Staple (fastener)
A staple is a type of two-pronged fastener, usually metal, used for joining or binding materials together. Large staples might be used with a hammer or staple gun for masonry, roofing, corrugated boxes and other heavy-duty uses...
s. Inexpensive books bound in paper have existed since at least the 19th century and exist in a number of formats that have specific names, such as
pamphlet
Pamphlet
A pamphlet is an unbound booklet . It may consist of a single sheet of paper that is printed on both sides and folded in half, in thirds, or in fourths , or it may consist of a few pages that are folded in half and saddle stapled at the crease to make a simple book...
s,
yellowback
Yellow-backs
A yellow-back is a cheap fiction novel which was published in Britain in the second half of the 19th century. They were occasionally called 'mustard-plaster' novels....
s,
dime novel
Dime novel
Dime novel, though it has a specific meaning, has also become a catch-all term for several different forms of late 19th-century and early 20th-century U.S...
s and
airport novel
Airport novel
Airport novels represent a literary genre that is not so much defined by its plot or cast of stock characters, as much as it is by the social function it serves...
s. Most paperbacks are either "mass-market paperbacks" or "trade paperbacks".