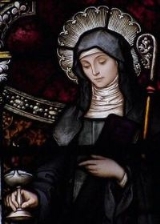 Irish people
The
Irish people
are an
ethnic group
Ethnic group
An ethnic group is a group of people whose members identify with each other, through a common heritage, often consisting of a common language, a common culture and/or an ideology that stresses common ancestry or endogamy...
who originate in
Ireland
Ireland
Ireland is an island to the northwest of continental Europe. It is the third-largest island in Europe and the twentieth-largest island on Earth...
, an island in northwestern Europe. Ireland has been populated for around 9,000 years (according to archaeological studies, see
Prehistoric Ireland
Prehistoric Ireland
The prehistory of Ireland has been pieced together from archaeological and genetic evidence; it begins with the first evidence of Mesolithic hunter-gatherers settling in Ireland around 7000 BC and finishes with the start of the historical record, around AD 400. The prehistoric period covers the...
), with the Irish people's earliest ancestors recorded having legends of being descended from groups such as the Nemedians,
Fomorians
Fomorians
In Irish mythology, the Fomoire are a semi-divine race said to have inhabited Ireland in ancient times. They may have once been believed to be the beings who preceded the gods, similar to the Greek Titans. It has been suggested that they represent the gods of chaos and wild nature, as opposed to...
,
Fir Bolg
Fir Bolg
In Irish mythology the Fir Bolg were one of the races that inhabited the island of Ireland prior to the arrival of the Tuatha Dé Danann.-Mythology:...
,
Tuatha Dé Danann
Tuatha Dé Danann
The Tuatha Dé Danann are a race of people in Irish mythology. In the invasions tradition which begins with the Lebor Gabála Érenn, they are the fifth group to settle Ireland, conquering the island from the Fir Bolg....
and the
Milesians
Milesians (Irish)
Milesians are a people figuring in Irish mythology. The descendants of Míl Espáine, they were the final inhabitants of Ireland, and were believed to represent the Goidelic Celts.-Myth:...
.
The main groups that interacted with the Irish in the Middle Ages include the
Picts
Picts
The Picts were a group of Late Iron Age and Early Mediaeval people living in what is now eastern and northern Scotland. There is an association with the distribution of brochs, place names beginning 'Pit-', for instance Pitlochry, and Pictish stones. They are recorded from before the Roman conquest...
,
Scots
Scottish people
The Scottish people , or Scots, are a nation and ethnic group native to Scotland. Historically they emerged from an amalgamation of the Picts and Gaels, incorporating neighbouring Britons to the south as well as invading Germanic peoples such as the Anglo-Saxons and the Norse.In modern use,...
(themselves of Irish origin), and the Vikings.