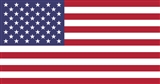 Federal government of the United States
The
federal government of the United States
is the
national government
Central government
A central government also known as a national government, union government and in federal states, the federal government, is the government at the level of the nation-state. The structure of central governments varies from institution to institution...
of the
constitutional republic
Constitutional republic
A constitutional republic is a state in which the head of state and other officials are representatives of the people and must govern according to existing constitutional law that limits the government's power over all of its citizens...
of
fifty state
U.S. state
A U.S. state is any one of the 50 federated states of the United States of America that share sovereignty with the federal government. Because of this shared sovereignty, an American is a citizen both of the federal entity and of his or her state of domicile. Four states use the official title of...
s that is the
United States of America
United States
The United States of America is a federal constitutional republic comprising fifty states and a federal district...
. The federal government comprises three distinct branches of government: a legislative, an executive and a judiciary. These branches and their various powers are delineated in the U.S. Constitution; the powers are specified in greater detail in laws enacted by Congress.
The seat of government of the United States is in
Washington, D.C.
Washington, D.C.
Washington, D.C., formally the District of Columbia and commonly referred to as Washington, "the District", or simply D.C., is the capital of the United States. On July 16, 1790, the United States Congress approved the creation of a permanent national capital as permitted by the U.S. Constitution....
, a geographical area that is not located within any state.