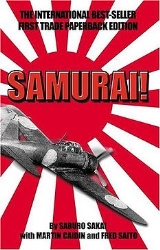 Samurai
is the term for the military nobility of
pre-industrial
Pre-industrial society
Pre-industrial society refers to specific social attributes and forms of political and cultural organization that were prevalent before the advent of the Industrial Revolution. It is followed by the industrial society....
Japan
Japan
Japan is an island nation in East Asia. Located in the Pacific Ocean, it lies to the east of the Sea of Japan, China, North Korea, South Korea and Russia, stretching from the Sea of Okhotsk in the north to the East China Sea and Taiwan in the south...
. According to translator
William Scott Wilson
William Scott Wilson
William Scott Wilson is known for translating several works of Japanese literature, mostly those relating to the martial tradition of that country. He is recognized by as "today's foremost translator of classic Samurai texts." Mr. Wilson is also described as the world's foremost expert on the...
: "In Chinese, the character 侍 was originally a verb meaning to wait upon or accompany a person in the upper ranks of society, and this is also true of the original term in Japanese, saburau. In both countries the terms were nominalized to mean "those who serve in close attendance to the nobility," the pronunciation in Japanese changing to saburai.