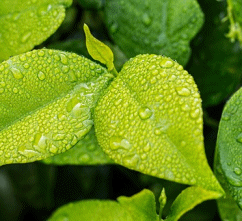 Plant
Plants
are
living
Life
Life is a characteristic that distinguishes objects that have signaling and self-sustaining processes from those that do not, either because such functions have ceased , or else because they lack such functions and are classified as inanimate...
organism
Organism
In biology, an organism is any contiguous living system . In at least some form, all organisms are capable of response to stimuli, reproduction, growth and development, and maintenance of homoeostasis as a stable whole.An organism may either be unicellular or, as in the case of humans, comprise...
s belonging to the
kingdom
Kingdom (biology)
In biology, kingdom is a taxonomic rank, which is either the highest rank or in the more recent three-domain system, the rank below domain. Kingdoms are divided into smaller groups called phyla or divisions in botany...
Plantae
. Precise definitions of the kingdom vary, but as the term is used here, plants include familiar organisms such as
tree
Tree
A tree is a perennial woody plant. It is most often defined as a woody plant that has many secondary branches supported clear of the ground on a single main stem or trunk with clear apical dominance. A minimum height specification at maturity is cited by some authors, varying from 3 m to...
s,
flower
Flower
A flower, sometimes known as a bloom or blossom, is the reproductive structure found in flowering plants . The biological function of a flower is to effect reproduction, usually by providing a mechanism for the union of sperm with eggs...
s,
herb
Herb
Except in botanical usage, an herb is "any plant with leaves, seeds, or flowers used for flavoring, food, medicine, or perfume" or "a part of such a plant as used in cooking"...
s,
bushes
Shrub
A shrub or bush is distinguished from a tree by its multiple stems and shorter height, usually under 5–6 m tall. A large number of plants may become either shrubs or trees, depending on the growing conditions they experience...
,
grass
Grass
Grasses, or more technically graminoids, are monocotyledonous, usually herbaceous plants with narrow leaves growing from the base. They include the "true grasses", of the Poaceae family, as well as the sedges and the rushes . The true grasses include cereals, bamboo and the grasses of lawns ...
es,
vine
Vine
A vine in the narrowest sense is the grapevine , but more generally it can refer to any plant with a growth habit of trailing or scandent, that is to say climbing, stems or runners...
s,
fern
Fern
A fern is any one of a group of about 12,000 species of plants belonging to the botanical group known as Pteridophyta. Unlike mosses, they have xylem and phloem . They have stems, leaves, and roots like other vascular plants...
s,
moss
Moss
Mosses are small, soft plants that are typically 1–10 cm tall, though some species are much larger. They commonly grow close together in clumps or mats in damp or shady locations. They do not have flowers or seeds, and their simple leaves cover the thin wiry stems...
es, and
green algae
Green algae
The green algae are the large group of algae from which the embryophytes emerged. As such, they form a paraphyletic group, although the group including both green algae and embryophytes is monophyletic...
. The group is also called
green plants
or
Viridiplantae
in
Latin
Latin
Latin is an Italic language originally spoken in Latium and Ancient Rome. It, along with most European languages, is a descendant of the ancient Proto-Indo-European language. Although it is considered a dead language, a number of scholars and members of the Christian clergy speak it fluently, and...
. They obtain most of their energy from
sunlight
Electromagnetic radiation
Electromagnetic radiation is a form of energy that exhibits wave-like behavior as it travels through space...
via
photosynthesis
Photosynthesis
Photosynthesis is a chemical process that converts carbon dioxide into organic compounds, especially sugars, using the energy from sunlight. Photosynthesis occurs in plants, algae, and many species of bacteria, but not in archaea. Photosynthetic organisms are called photoautotrophs, since they can...
using
chlorophyll
Chlorophyll
Chlorophyll is a green pigment found in almost all plants, algae, and cyanobacteria. Its name is derived from the Greek words χλωρος, chloros and φύλλον, phyllon . Chlorophyll is an extremely important biomolecule, critical in photosynthesis, which allows plants to obtain energy from light...
contained in chloroplasts, which gives them their green color.