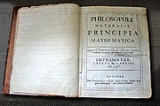 Imprimatur
noun
(1)
Formal and explicit approval
"A Democrat usually gets the union's endorsement"
Etymology
From , third person singular present subjunctive passive form of .
Noun
An official license to publish or print something, especially when censorship applies.

1664, John Wilson, The Cheats, publication info page:

The Cheats · A Comedy · Written in the Year, M.DC.LXII. Imprimatur, Roger L'estrange. Nov. 5. 1663. By John Wilson

Any mark of official approval.