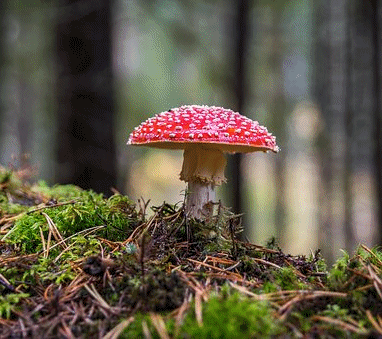 Fungus
noun
(1) A parasitic plant lacking chlorophyll and leaves and true stems and roots and reproducing by spores
Etymology
From . Compare Ancient Greek .
Noun
Any member of the kingdom Fungi; a eukaryotic organism typically having chitin cell walls but no chlorophyll or plastids. Fungi may be unicellular or multicellular.
Usage notes
The plural form comes directly from the Latin. See that entry for information about the several English pronunciations in use.