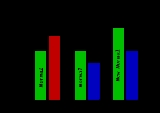 Fever
noun
(1)
Intense nervous anticipation
"In a fever of resentment"
(2) A rise in the temperature of the body; frequently a symptom of infection
Etymology
< < Old English
fēfor
< , perhaps originally } or } < ; or perhaps literally 'a trembling', akin to Greek , .
Noun
A higher than normal body temperature of a person (or, generally, a mammal), usually caused by disease.

"I have a fever. I think I've caught a cold."

Any of various diseases.
A state of excitement (of a person or people).
Synonyms
: high temperature, pyrexia (
medical term
),
temperature
:
excitation
, excitement,
passion