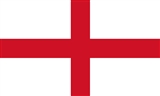 England
noun
(1) A division of the United Kingdom
Etymology
From , from genitive plural of + .
Proper noun
The southern part of the island of Great Britain next to Wales, now specified geopolitically as one of the constituent countries of the United Kingdom.
Usage notes
Outside the United Kingdom, and even in England itself, the term "England" is often misused as a synonym for the United Kingdom as a whole.
Related terms
anglican
anglicise
anglicize